Let's work together
I'm available for projects and commissions. Please email, it's the best way to start!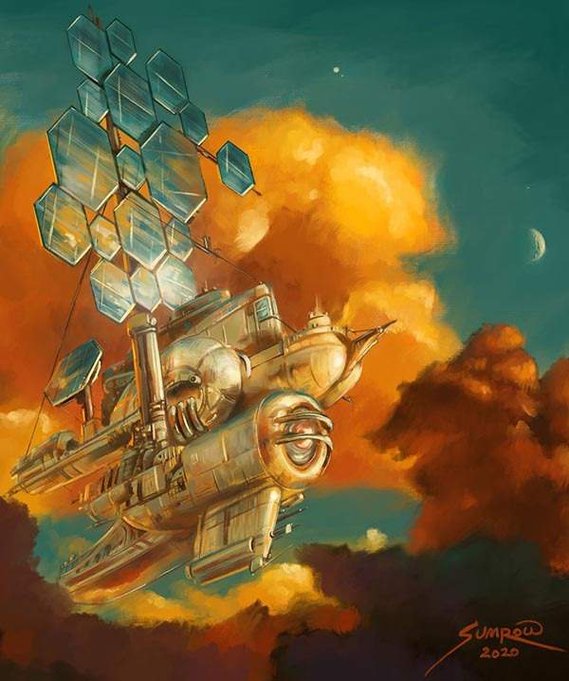 Artist, Illustrator, & Creative Specialist
Sumrow is a freelance Artist focusing primarily on the fantasy, horror, & science fiction genres. His vibrant, painterly works have graced the covers of rock bands, tabletop role playing games, and horror novels.
He has worked on multiple projects with Chaosium Inc. and their popular Call of Cthulhu tabletop role playing game. He has done two covers for the space rock band Monster Magnet from Red Bank, New Jersey. Recently Sumrow has achieved a childhood goal of getting his ink into the pages of ANALOG Science Fiction & Fact magazine. As a young creator, he dreamed of being a contributor amongst the words of his favorite authors, Robert Heinlein, Harlan Ellison, Philip K. Dick and so many others.
2022 was a standout year for Sumrow as he was Genghis Con's Artist Guest of Honor. He was also a contributor to Chaosium's Call of Cthulhu Cults of Cthulhu book, which won gold at The 2022 Ennies for best game supplement.
Passionate about creativity, Sumrow spends a good chunk of his time spreading the gospel of living creatively in any and all endeavors - for everyone. He will be the first in any group to say - Go now! Crack that sketchbook, clay, knitting! Good or bad, end the day with something wonderful and new you've made.
–•–
Some of these works are available for licensing or publishing rights. Please email if interested.