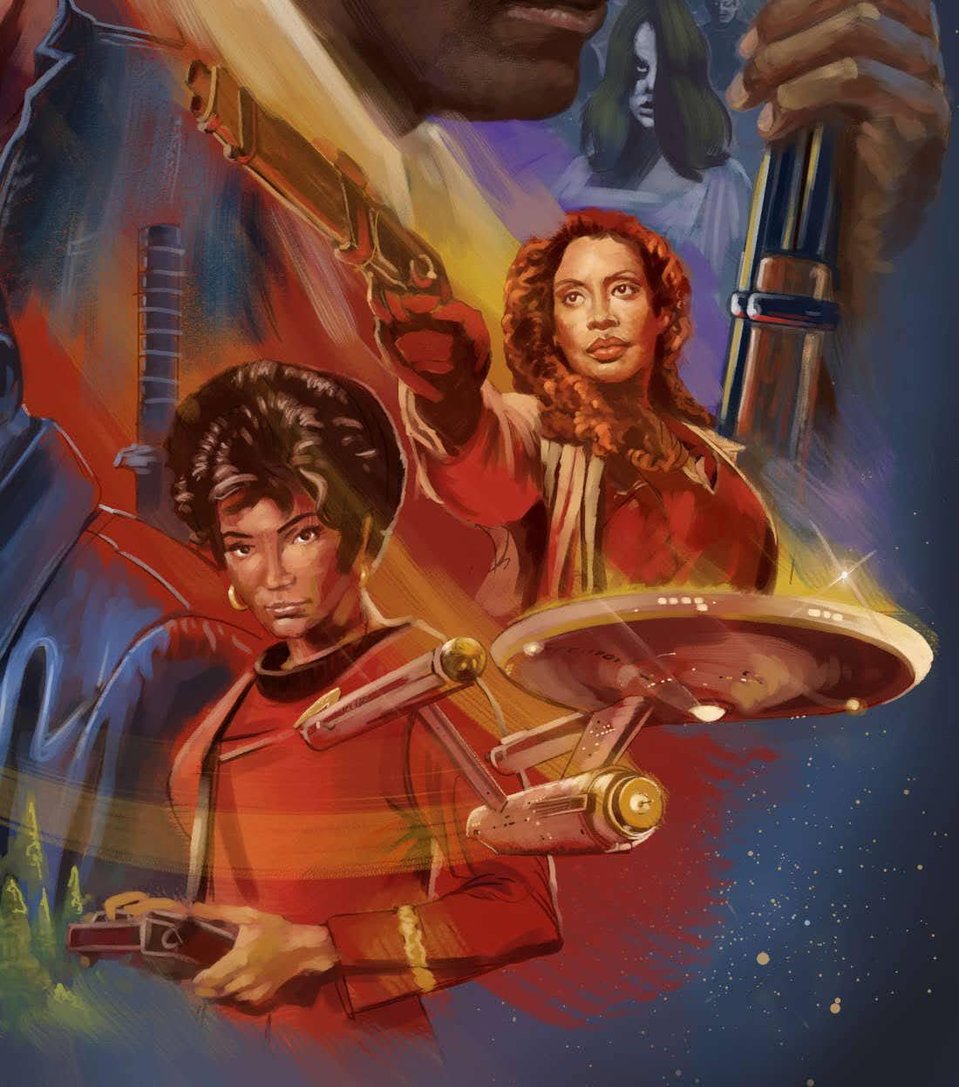 Big Damn Heroes
"Big damn heroes Sir". - Zoe, Firefly TV Show
Update March 3: Done! Added Chadwick Boseman & Will Smith! Going to sleep on it and look at it fresh. Might add a bit more star dust… what do you think? Going to call it "Big damn heroes Sir." - Zoe
Update March 2: Slow progress. Ben's hand and a zombie done. More polish on Blade. Two more two more characters to go!
Update March 1: Naomi - Dominique Tipper, from The Expanse. And Ben - Dwayne Jones, from Night of the Living Dead in the house!The winning idea was Black History Month - with a Sci-Fi focus!
Busily working on this months Art Card. This months will be slightly delayed. I'm about 1/3 done. Trying to get it wrapped up in the next few days.
Been dealing with various stages of pandemic fatigue/malaise. My mind is fairly foggy and it's been hard to concentrate. I have been just resting and trying not to worry about all the things I want to get done. So many projects so little time. But at the same time, a need to just not be an Artist for a while. Maybe a vacation is in order. But of course once I get going, I feel the spark again. The brush moves. The colors change, and after a while I have something in front of me that was not there. And I feel the spark again.
This piece is full steam ahead. There will be about seven of my favorite characters from Sci-Fi and Horror. I'm happy with the first few sessions, and will try to get it beamed down to a planet near you ASAP! Going with a Drew Struzan, classic 80's movie poster vibe… More to come.
Thanks everyone for understanding.
Thanks for the love and support. - Sumrow
PS: Ive been watching all the original Star Trek episodes while drawing, Classics.